We provide our on-site services for Kimono dressing mainly around Hachioji.
Meanwhile, we open our TAKAO-SAN shop near the station of TAKAO-SAN GUCHI of Keio-line. Here in Mt. Takao, we assure you can enjoy taking a walk in wonderful Kimono viewing beautiful seasonal scenery of the mountain.
Look forward to your visit, hoping you will have a fantastic experience in Kimono, with beautiful mountain scenery of each season and seasonal events.
「KITSUKE-YA」 WATASHINO MISE "NAGONAGO"
(closing day: To be confirmed)
Location (Mt. Takao)
Addres: Takao-Cho, Hachiouji, 279
Tel: 090-8046-1476 (Kyoko UENO)
uenozigyou@gmail.com
Map ←click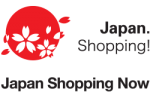 ←↑↓click Japan Shopping Now掲載
http://japanshopping.org/ja/archives/shop/18616